What makes mature swingers so hot?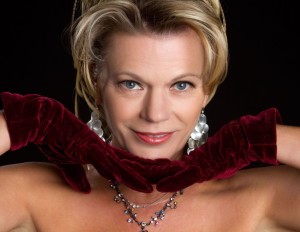 We've heard all the usual cliches about how things improve with age (like red wine and French cheese) but I think that's exactly the case with mature swingers. Hands down, swinging couples over a certain age seem to have the most fun. Even in terms of energy and endurance, I can't say I've seen younger couples play harder than mature swingers.
So why is that mature swingers are so much fun?
We mistakenly think of being mature as leading a serious and responsible lifestyle. However, when it comes to swingers, maturity simply means that all the annoying characteristics of youth have been shaken off. Mature swingers no longer make decisions based on neuroses about their bodies, feel guilt about whether swinging is 'right', or are pre-occupied with discretion. Being mature means being comfortable in your own skin and not giving a damn if you're not everyone's cups of tea. Mature swingers just want to have fun and will gravitate towards those who also feel that way (younger or older). You won't need to ask these sexy swingers twice about skinny dipping, unlike younger swingers who go through a five-point check to make sure they can be viewed naked.
Mature swingers are footloose and fancy-free
Many older swinger couples have adult or teenage children who have either left home, or barely spend any time at home to notice what their parents might be up to. No longer having the usual stresses of raising younger children, mature swingers can easily make plans without having to refer to a calendar. Those who have also retired or semi-retired can make plans for daytime hookups, or jump on an aeroplane to check out a swingers cruise or visit Hedonism in Jamaica. Also, unlike couples with a young family, mature swingers can generally host. They don't have to answer awkward questions to inquisitive cohabitants and if they want to party through to the week hours, they can without worrying about hungry children demanding breakfast at 6am.
Being life-experienced is hot!
Even if a mature couple enters the swinging scene later on in life, they no doubt approach it with the same enthusiastic appetite as they do for anything they haven't experienced before. There's a zest, or joie de vivre that isn't often present with younger couples. Everything's an adventure! There's less hesitancy to try something new and they know from experience that if things don't work out then it's not the end of the world. Mature swingers don't heap a lot of expectation on dates or play meets, and as long as they have each other and a good sense of humour, nothing is ever really that bad. As for those who meet these life-experienced mature swingers, most are bowled over by their contagious enthusiasm. Shy couples would do well to let these sexy older swingers entertain them with stories.
Why do you think mature swingers are hot?